Grave care at the cemetery
One can hardly get used to unbearable pain of losing a beloved one. Even time can not heal the wound that bleeds with tears of despair. Therefore taking care of the grave becomes the symbol of eternal memory in our hearts.
Cleaning of graves in Kiev and the region – 1000 UAH.
Unfortunately our lives are so busy these days, so it can be quite difficult to find some time for maintaining this final resting place of our dearest loved ones. Some of us can also live too far away. However when we come to the cemetery we would like to see the site to be clean and beautiful under any circumstances and weather.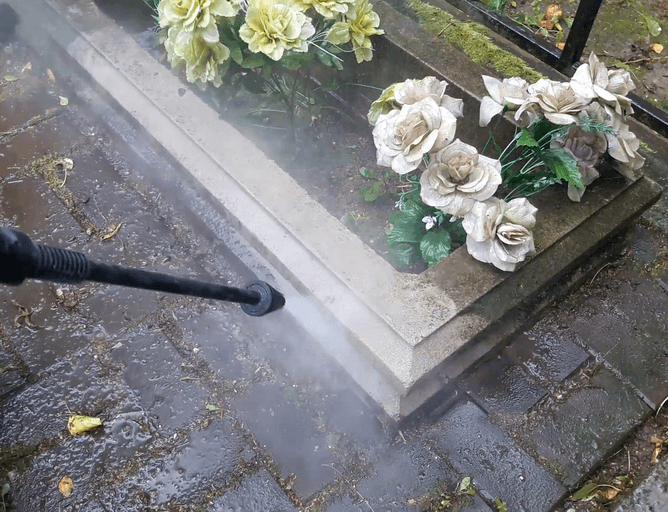 Our funeral home Relikvia offers cleaning and caring services at all cemeteries in Kiev:
The Kiev city cemetery;
Kurenevskoe;
Baikovoye;
Pirogovskoe;
Korchevatskoe;
Chapaevskoe;
Lesnoe;
Svyatoshinskoe;
Darnitskoe;
Severnoe.
Grave care services. Before and after: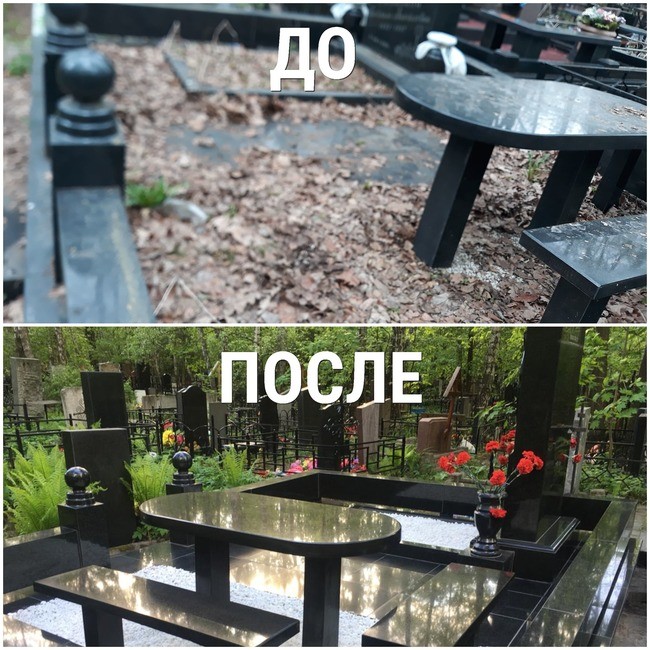 Our funeral home offers a wide range of grave care services including cleaning the grave-stone from the dust, cleaning the whole place from fallen leaves and different weeds. We can also fix and paint the fence around the tombstone.
If the special day is coming for your beloved one we can also arrange some flowers and a grave lantern for a better look.
The grave care services of our funeral home "Relikvia" includes the following procedures (one or more at your choice):
Annual subscription (4 seasonal cleanings and 1 cleaning before your personal memorable date)
One-time cleaning with a detailed photo report
Trimming or replacing the faded flowers
Washing the monuments using special care formula for and after the winter period
Painting the fences and benches
Trees and flowers care treatment and trimming
Improving the grave site with paving bricks, fences and other attributes
Creating green spaces with natural or artificial grass, flower beds, decorating the grave with pebble or crushed stone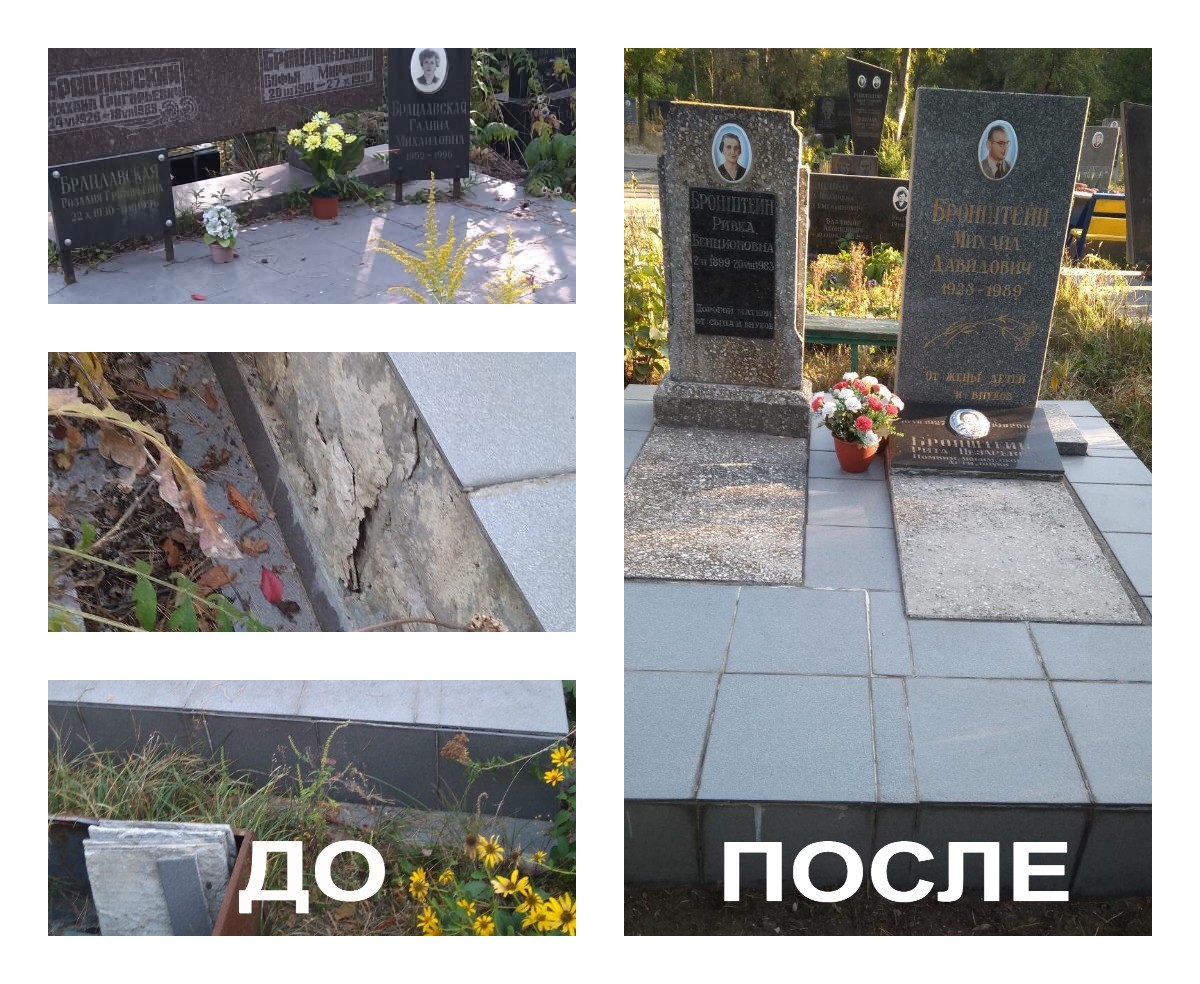 5 reasons to choose our funeral home Relikvia services:
High quality services and best feedback from our customers.
Professional advice on the services needed and different options for improving the grave (including preliminary cost).
A detailed contract with cost of services item by item.
Full and detailed photo report after the grave care services in Kiev and region.
Service which is provided with humanly and non-cynical attitude to every customer.
The cost of grave care services in Kiev is from 1000 UAH.
The cost of the services of our funeral home Relikvia depends on the amount of services provided, so the price may differ. We provide an individual approach to each order, therefore we are ready to fulfill any personal inquiry that is not included to the list of basic services. At the same time we are trying to keep the pricing policy of "Relikvia" within a democratic framework – from 1000 UAH for a service. We won't charge you before the work is done. You will first get a photo report of the work been done, so you will be sure that you pay for a perfectly done services from our funeral home.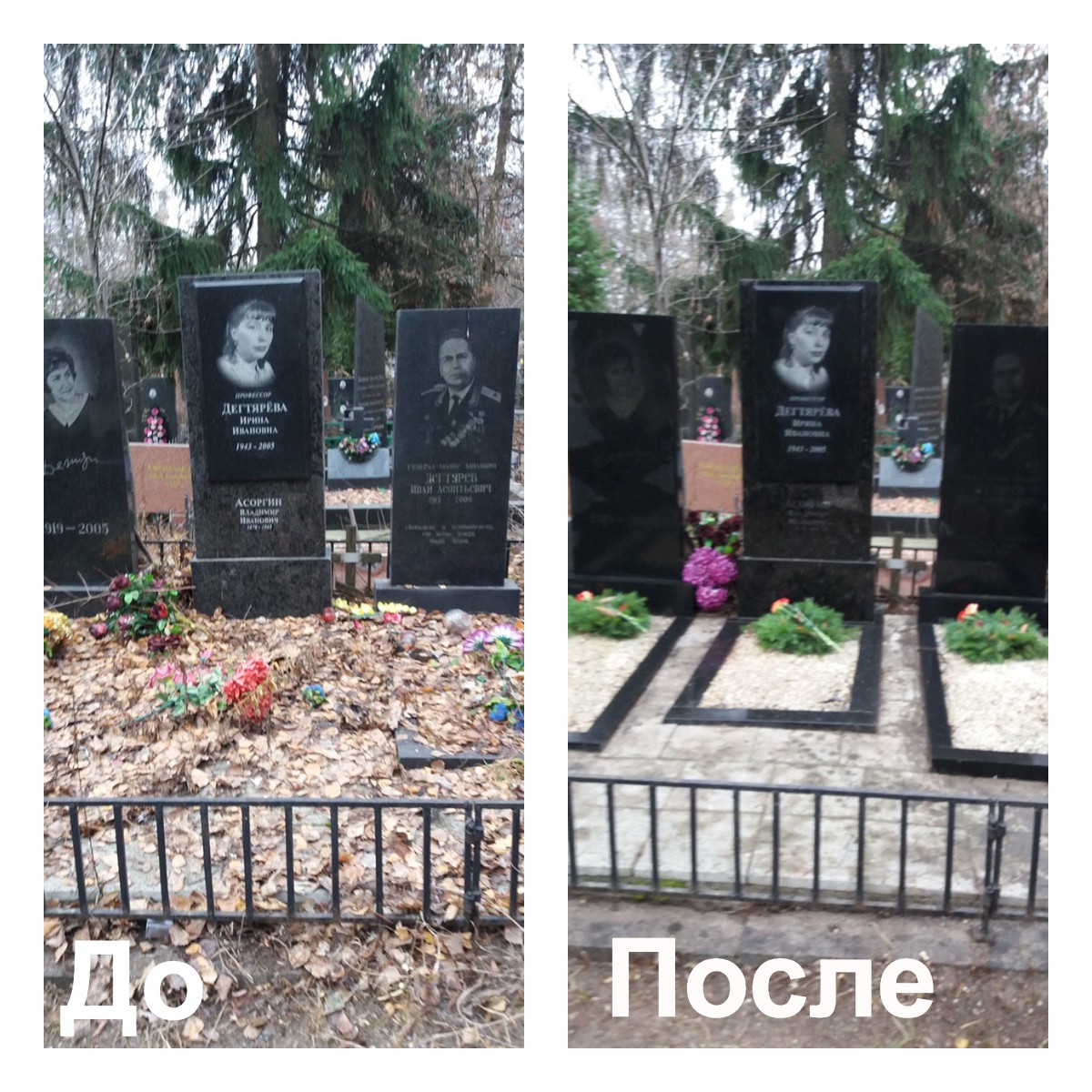 Call us right now or send an email with your request and we'll find the grave of your beloved one very quickly and help you with any questions you may have regarding the grave care services.
Grave care at Kiev cemetery ("before" and "after" photo)
Photo report 1.

Photo report 2.
Photo report 3.
Photo report 4.